Our Company supplies GAS System Certified ,Charcoal System Certified and NSF-4/ANSI -4 ( HEALTH SYTEM ) From C.S.A.
Certification
---
The Mainra Traders is the only company in the world to have three certificates for safety system in Canada and USA and they are in the same business since 1999.
.
We manufacture and supply tandoors to North America & other neighbouring countries. Our companies tandoors (Clay Ovens) are certified for Gas Fire Systems from CSA-NSF-4/ANSI for Health and Charcoal system certified from CSA for UL Standards.
We can supply Tandoors that are C.S.A. Certified for Gas Fire System and NSF-4/ANSI for Health system at your door.
Fully Assembled Clay Tandoor Oven – Model No. 32-33 /37, this is Charcoal Certified From C.S.A. Canada for its UL Standard.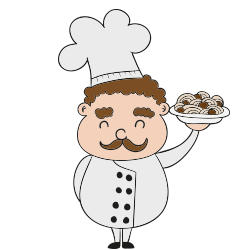 We have decided to bring "The Taste of India" to US & Canada.
We can deliver door to door any size of Tandoor oven as per specification within a short period of time, anywhere in the world, after confirmation of order.