Our Company supplies GAS System Certified ,Charcoal System Certified and NSF-4/ANSI -4 ( HEALTH SYTEM ) From C.S.A.
Beware Of Uncertified Clay Oven
---
Investigators are anxious to track down hundreds of unsafe clay ovens,grenades that could blow at any moment, from restaurants, catering businesses and private homes across Canada.More than 300 of the natural gas powered appliances also known as tandoori ovens were sold and installed illegally by Kitchen Queen, which has three locations in the city, Toronto Police alleged Friday.
The business owner would purchase these stoves from India, assemble them and then sell to unsuspecting owners with counterfeit CSA certifications, Acting Staff-Supt. Bryce Evans said. He warned the ovens have the potential to cause fires or explosions which could lead to serious bodily harm and even death to the owners, their employees, customers and family members. Const. David Hopkinson described the ovens as grenades just waiting to go off. In the event of an explosion, he said the ovens metal shell and clay lining would become shrapnel.
About Uncertified Clay Oven
---
ABOUT UNCERTIFIED CLAY OVEN
An investigation was launched by Canadian Standards Association and Technical Standards and Safety Authority based on a tip from a competitor, said Terry Hunter, of CSA Group. An oven was purchased from Kitchen Queen on Nov. 19 and it was determined its CSA sticker was fake. We suspect the ovens were being sold for a year or two, Hunter said, adding the ovens retailed for just over $2,000 and smaller gas burner units sold for a few hundred dollars. CSA and TSSA contacted police about the ovens this week. Det. Rob Whalen said search warrants were executed at Kitchen Queens three stores, three full-size ovens and 15-20 of the smaller units were found, he said. Using paperwork seized from the stores police have since recovered about 100 of the ovens typically used to cook tandoori chicken and bake naan bread. One of the cylindrical ovens was seized from an Indian restaurant in the Eaton Centres food court. We believe there are about 200 (outstanding) across Canada, Whalen said. TSSA director John Marshall said the natural gas lines leading to the ovens were installed with fittings more intended for water. With the risk of fires and carbon monoxide exposure, Marshal said there is a sense of urgency to find the outstanding ovens. Gautham Mashetty, owner of Kitchen Queen, is charged with possession of property obtained by crime and passing off wares. He was released on bail and will appear in Scarborough court in January.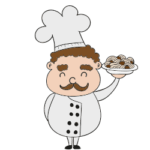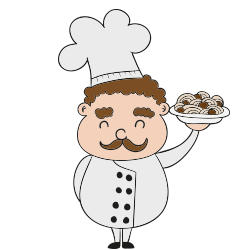 We have decided to bring "The Taste of India" to US & Canada.
We can deliver door to door any size of Tandoor oven as per specification within a short period of time, anywhere in the world, after confirmation of order.