Electric Indian Clay Oven
Available for delivery soon on order.
Brought to you my Mainra Traders!
This is the first time in the world an Electric Tandoor is is approved for restaurants.
Mainra Traders Tandoor Electric
The Mainra Traders Electric Tandoor is ideal for locations where gas is not permitted or the tenant is suffering high gas bills as well as gas hoods maintenance and other gas-related costs.
The unit is mobile with heavy-duty castors. No exhaust fumes/hoods are required to use the unit. The running cost of our electric Tandoor oven is only one dollar per hour.
The oven supports different temperatures, making it ideal for a variety of recipes. Settings for 150F, 250F, 350F, 450F, 550F and 600F are available on display buttons.
Our electric Tandoor Indian oven is ideal for airports, cruise-liners, shopping malls, golf areas, and locations where gas is not permitted. The unit is population-free and does not generate any smoke in the area.
Size: 32x32x37
Mouth Opening: 16 Inches
Model No.: 34/37 EL.
Power Heater: 12 KW (3 coils rated 4 Kw each at 208 V, 3Ph).
3 Stainless Steel Coil Heaters Assembled.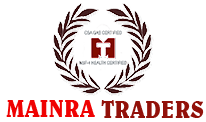 The only Certified Tandoor Supplier in N. America!
Certified from C.S.A. Canada!
Electric and Gas Systems Certified, and Charcoal System Certified and NSF-4/ANSI – 4 (Health System).