A lot of people consider Indian cuisine as one of the best on the planet. This is because of the amazing taste, flavor, experience, and history the dishes have. But one thing Indians really love are tandoori dishes, they are smoky and really juicy.
Tandoors, better known as tannours, are cylindrical metal or clay ovens that are used in baking and cooking dishes in Western, Southern, and Central Asia. The food is cooked or baked inside a tandoor, where fire is raging. The food is exposed directly to the fire, which gives the food a smoky and juicy flavor.
To talk about the dishes you can bake and cook in tandoors, here are some of the most loved tandoori dishes in India.
8 Of The Most Loved Tandoori Dishes In India
Tandoori Prawns
Just like any other tandoori dish, prawns are first marinated with herbs and spices, and are baked or cooked inside the tandoori oven. A lot of people prefer jumbo prawns for this dish, but others prefer having smaller ones.
Most of the people marinate the tandoori prawns in yogurt and tandoori masala, which has a lot of spicy herbs, and are placed inside the tandoor.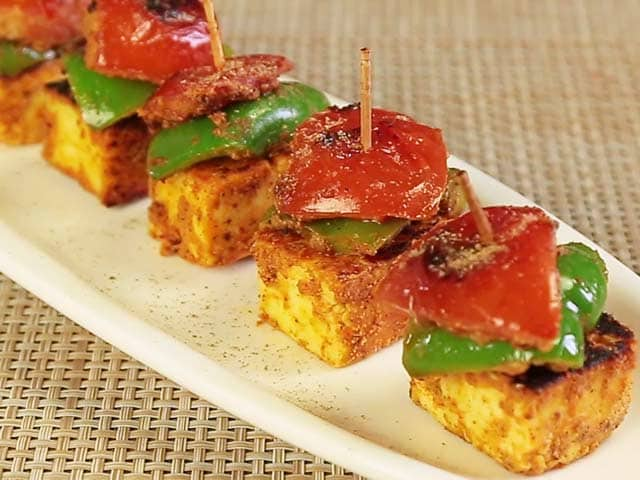 Tandoori Quail
We know this type of meat is not famous in India, but some restaurants in major cities such as Delhi, Hyderabad, Punjab, and Bengaluru serve Tandoori Quail.
Just like tandoori prawns, the tandoori quail is marinated with yoghurt that is full with tandoori herbs and spices, and are cooked inside a Certified Coal Clay Oven in Canada.
Tandoori Gobi
For all the veggie lovers, tandoori cuisine has its own world for you. Most of the population in India have tried the tandoori Gobi, its tasty, smoky, and really juicy. Just like all tandoori dishes, this dish is marinated in a lot of spices and is cooked inside a tandoor for 5-10 minutes (depending on the heat of the tandoor oven).
Naan
The best type of flatbread that goes perfectly with all the tandoori dishes! Naan is a type of flatbread that is baked inside a tandoori oven. Usually, a naan is filled with potatoes or other vegetables. Most people use naan like roti when eating tandoori dishes.
Tandoori Murg
If you like eating an entire chicken by yourself, then you should try the tandoori murg, better known as tandoori murga. In this dish, an entire chicken body is marinated in herbs, spices, and sauces that give it a wonderful taste, it is then cooked inside a Certified Tandoor Products in Canada.
Tandoori Malai Chaamp
This one is loved by all the vegetarians in India. A chaamp is a meat substitute that is famous in India, and it is mostly used in tandoori dishes. Upon experimenting, people ended up using soya chaamp as a base in making dishes. A soya chaamp is marinated in yogurt, herbs and spices, cream, and is cooked inside a tandoor.
Tandoor Tikka Seel Kand
The tandoori tikka seel kand uses chicken breast as its main ingredient. The chicken breast is stuffed with garlic, mint, onion, and pepper, and is marinated in herbs, spices, and yogurt. The tandoori tikka seel kand is then cooked inside a tandoor.
This dish is best served with mint chutney, roasted tomatoes, mashed potatoes, and coriander leaves.
Tandoori Pomfret
Just like a tandoori murg/murga, the tandoori pomfret is an entire fish dish that is cooked in a tandoor. This dish is marinated in yogurt, herbs and spices, and tandoori masala. A lot of people also use grills for this dish, but it is traditionally made in tandoor ovens.