While exploring the inventory of cooking equipment provided by multiple suppliers you must have observed safety certifications as well to which the equipment needs to adhere to and be certified. This is to ensure that the equipment is safe to be used whether there is a need to use it over a gas, stove or other fire-related appliance. There have been years of expertise that has gone in to create these certifying organizations and the equipment providers are supposed to meet the safety standards set up by these authorizing agencies of global standard. The objective is the overall safety of the user. Mainra Traders is one such supplier of certified Tandoor ovens and ensures the equipment meets the global safety standards. It is one of the known Gas-Clay-Oven suppliers in Canada and to ensure the safety of gas-clay-oven equipment it meets the security requirements. Following is the detail of these safety certifications that are discussed in commercial and industrial terms. Most of the certifications have marks that are accompanied by letters signifying certain countries and regions and C is used for Canada is some certifications.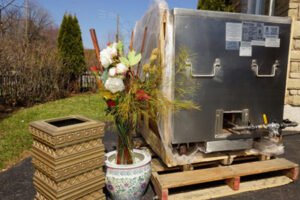 The names have been adopted to reflect the scope of work and adherence to worldwide safety standards. The marks also mean that the restaurant equipment is designed and constructed to meet strict standards of cooking. The equipment that is supplied by this supplier holds accreditations from the American National Standards Institute (ANSI) and maybe Standards Council of Canada. The accreditation is given once the authorities ensure that the facilities where products are made are up to the standards, also the products also adhere to safety standards to guarantee proper safety precautions have been taken on every step. To ensure certified facilities and products continue to meet expectations, frequent timely inspections and re-evaluations are conducted by concerned authorities. Because these marks guarantee that the equipment is compliant with established standards, products and equipment are more desirable for use in commercial kitchens and cooking areas.
The certifications virtually guarantee the product will be compliant with health department rules and stocking the commercial cooking area with approved products boosts the overall inspection scores. Canadian Standards Association (CSA) is another major body giving accreditations. Founded in 1919, the CSA is a group that provides standards and testing for products manufactured and/or marketed in Canada. CSA is accredited by organizations like ANSI and OSHA, as well as the United States Environmental Protection Agency (EPA) and Department of Energy (DOE), and tests to standards accepted in the US and Canada. Products that earn the CSA mark have been tested for and meet energy efficiency, performance, and safety standards. The CSA mark is often applied to electric and gas-fired equipment. We adhere to major safety standards and are known in the market as certified tandoor suppliers in Canada.