(Updated August 2022)
Usually, when we enter an Indian Restaurant we often see the word "Tandoori" in the menu. This is not a special dish, spice, or an ingredient. But it represents the traditional way of preparing your food in.
Tandoor is the English spelling for the word Tandoor, you may think about what this word stands for. Tandoor is actually a clay oven that is heated with charcoal, this is usually used for chicken, naans, and other foods.
THE TRADITION TANDOORI
Tandoori dishes like naans and tandoori chicken are made by using Certified Coal Clay Oven that are also known as tandoors, they are mostly used in India and other Central Asian Countries. Turkish and Arabic cuisines also use tandoors when preparing their dishes. Braking off the traditional Indian Clay Oven (charcoal or gas), the oven is now also available as Electric Tandoor Oven.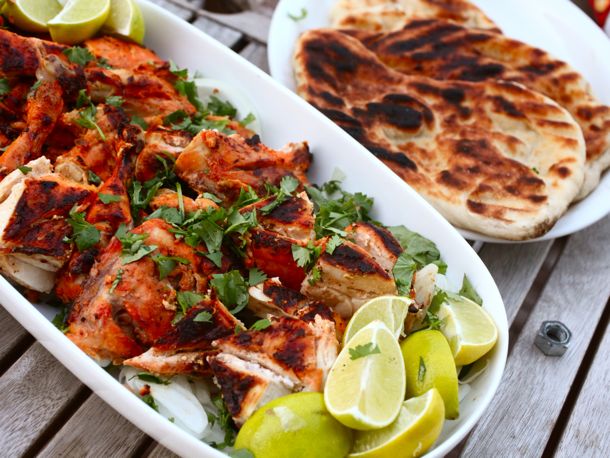 WHAT IS PREPARED IN TANDOORS?
The most famous thing that is cooked in the Tandoor is the tandoori naan also called flatbread, this is usually used for Indian tandoori dishes. Around 80% of the Tikka dishes are also made in the tandoor. It is mandatory to cook the tandoori chicken in the tandoor.  You can also buy Certified Tandoor Suppliers in Canada.
ARE TANDOORI DISHES SEASONED?
Yes, they are seasoned, we usually use the tandoori masala that contains, cumin, chili, and coriander seeds that are pounded. For the tandoori chicken, we use yogurt, garlic, onion, salt, lemon juice, and ginger. In special cases, we also use saffron to prepare tasty red colored dishes.
WHERE TANDOORI MASALA COMES FROM?
The mix of the spices comes from Rajasthan the state that produces one of the best chili spices in the northwest region of India.